Hunting Dinosaurs – Tales of Fatherhood & Being a Son
This book is based on parts of my life growing up in Arizona in the 1960's and raising a family in California in the 1990's-2000's. If there was a category called magical memoir or fantasy autobiography it might be one of those. I wanted to contrast both periods with humor and hopefully, some insight into how the world has changed, at least for me. The title, Hunting Dinosaurs, implies we wake up every morning with certain expectations, but the world keeps evolving into something we hadn't quite considered. As a father and a son, I saw it everyday, but didn't recognize it. We are constantly chasing some notion that disappears as soon as you believe you have it within your grasp – hunting an assumption that no longer exists.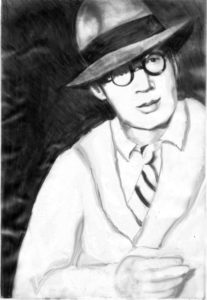 Here is what some have said…
"It is brilliant, funny, sad, relevant, and I LOVED IT."
Debra Ray T.
"Noah. I just finished your book this morning. I loved it not only because I knew you but didn't know all of these things about you but because the story kept me wanting to keep reading. It was a good inside check to what was, what is and what might be in all our lives. It made me retrospective. LOVED IT."
Ardith P.
"Noah Lee Blough is one of my childhood friends that I grew up with in Phoenix, Arizona. Some of my Facebook friends went to Camelback High School with Noah. Please check out his new book and buy it on Amazon today! $10 for some great Arizona memories from our childhood! Then if you have a Kindle you can get it for Free and start reading it today!"
Wendy S.